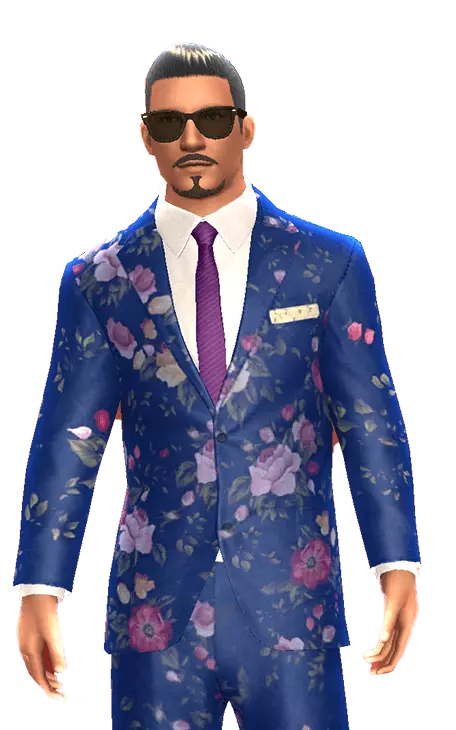 Welcome to Octro Poker! The best poker app out there for beginners and experts alike. We strive to provide you with the best poker game online experience for your favourite card game. Our priority is to give you the fairest and the most authentic poker experience. We use a Random Number Generator (RNG) algorithm that makes sure that our game is fair to all players. For those who want to familiarise themselves with the rules, there are plenty of poker tutorials in the game so you can improve your skills before you decide to play for real. Our poker app towers above other platforms with its smooth gameplay, non-stop action, and the biggest rewards you can get for your skills! Our dedicated customer support team will make sure all your doubts, queries, and grievances are solved and answered promptly.
Octro Poker's immersive 3D interface will make sure you are completely engaged in the poker card game. Our smooth gameplay guarantees that you connect with players all around the world as if they were sitting right in front of you! You can customize your 3D character to your liking and see your tailor-made avatar come to life on a poker game online. Make an informed decision on every bet by reading your opponent's stats. Octro Poker provides comprehensive details like their win percentage, raise frequency, fold frequency, stage wise fold breakup, etc for all players so you can play your best bet in every poker card game. Play variants of poker like Blind Poker and 5-Card Draw to keep your experience fresh and exciting. There are plenty of tournaments everyday where you can test your skills against the best poker players of the world, but if playing with strangers isn't your deal, then you can always create or join a private table and play with your friends and family. Want more exclusivity? Create your own club and organize your own tournaments!
Poker is a game that is based more on your skills and calculations than your luck, and our platform will reward you with exciting prizes for your skills all throughout your poker journey. But if you want to test just your luck, we've got you covered. Play slots and bet your chips on the spin wheel. Watch your poker wallet fill-up if the wheel lands in your favour! Want more? Win huge bounties by completing daily and weekly missions.
So, what are you waiting for? Download Octro Poker app on your Android and iOS devices and be part of the best platform to quench all your poker needs. So put on your poker face, bring your A-game, and rule the table!